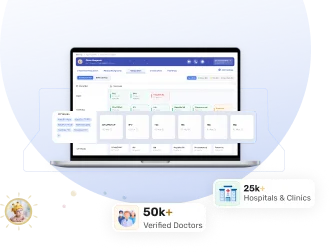 INTRODUCING
PEDIATRIC ELECTRONIC MEDICAL RECORDS (EMR) SOLUTIONS
PEDIATRIC ELECTRONIC MEDICAL RECORDS (EMR) SOLUTIONS
Unlocking the new era of Pediatric Healthcare!
Experience the future with our advanced electronic medical records (EMR) system with powerful tools like Growth Chart and Vaccination Scheduler.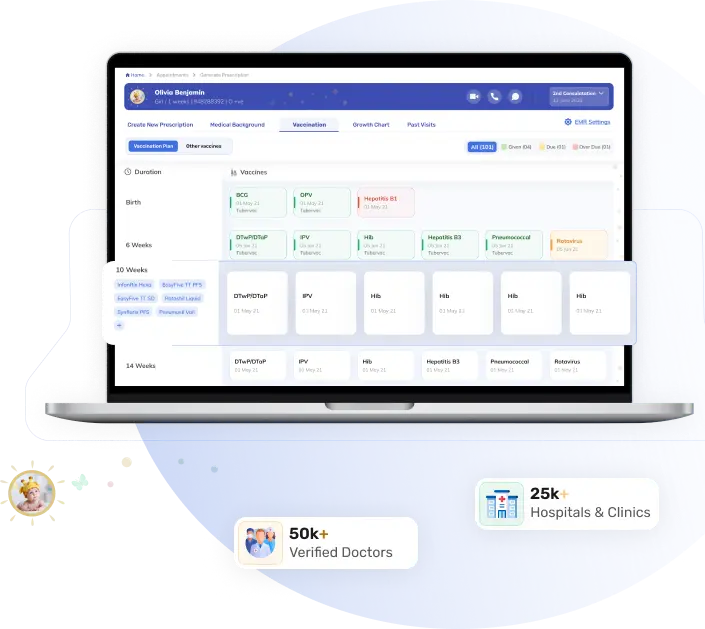 Why Choose Our EMR?
Elevate your pediatric practice with our specialized EMR system, designed to simplify workflow, enhance patient care, and provide unmatched support.

Optimized
Vaccination Management
Our system includes a robust immunization module that helps you manage vaccine schedules and reduce missed doses.

Effortless
Vaccine Updates
Use vaccination charts to update vaccination. Choose from options like - given, pending, due, given by another doctor & more.

WHO-IAP certified growth charts offer precision in tracking developmental insights, enabling personalized care and timely intervention within our EMR system.
Key Features
Vaccination
Scheduler and Reminders
Brand-to-vaccine approach with over 100+ brands
Easily update vaccination status using 'Vaccination Charts'
Maintain vaccination schedules, send automatic reminders
Watch Demo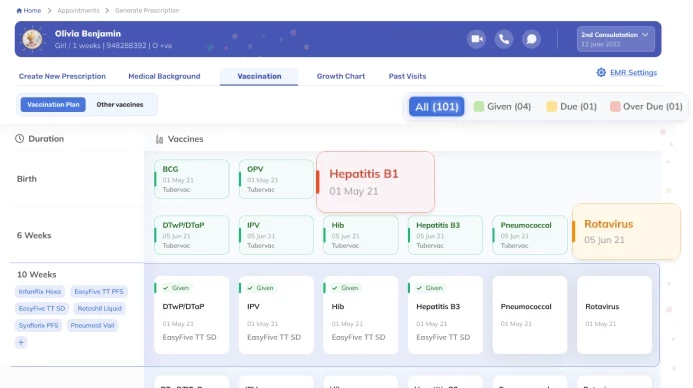 Growth
Charts and Milestones
Add vitals to track growth across categories
Monitor patients' developmental milestones
WHO-IAP certified growth charts for precision
Watch Demo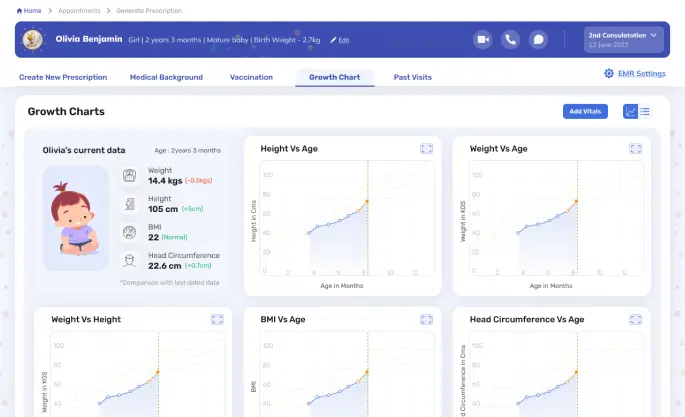 Medical
Certificate Generator
Use system-based certificate templates
Customize certificates as per your requirements
Download, print, and share certificates seamlessly
Watch Demo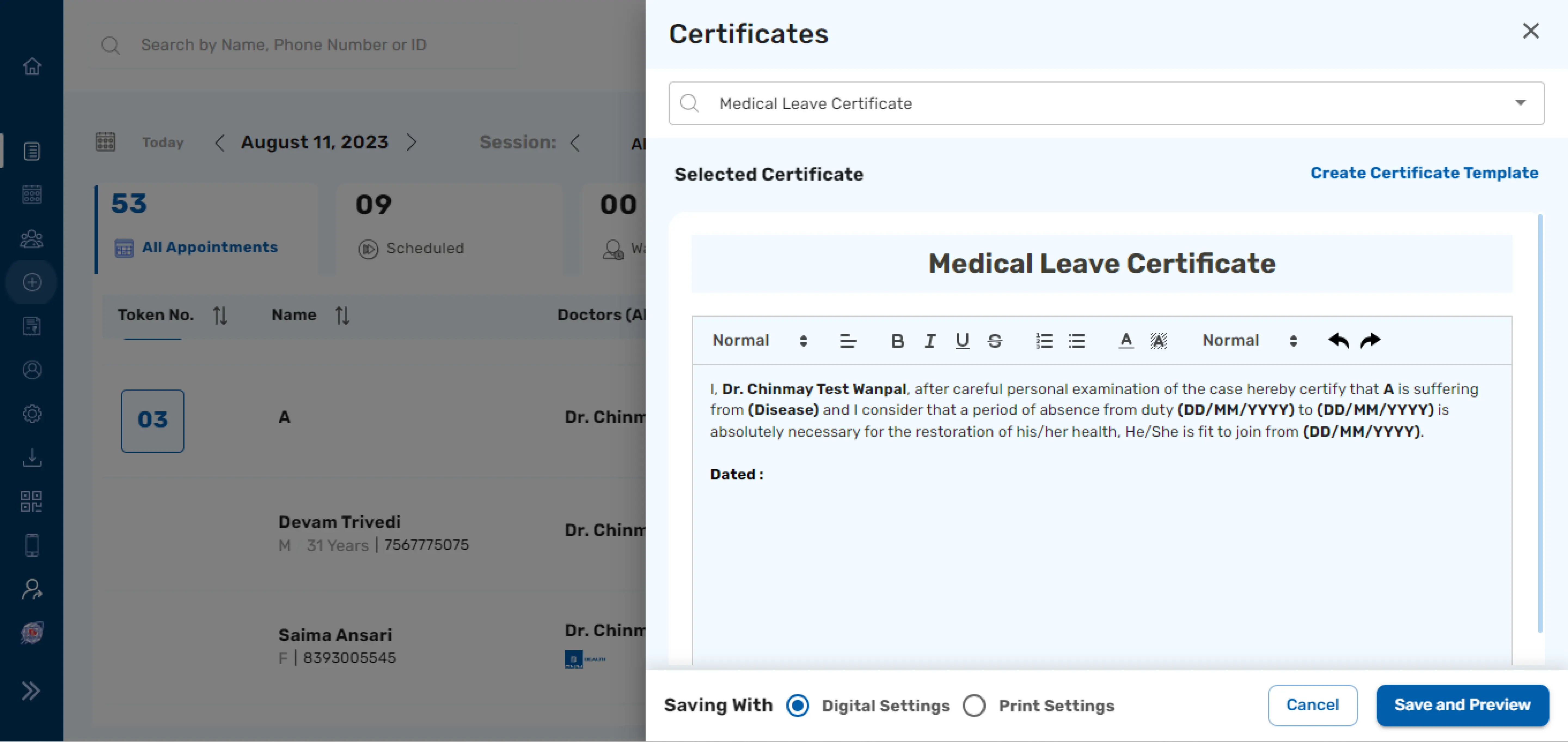 Why Choose Our Pediatric EMR?

Specialized EMR system meticulously crafted for pediatric practices, featuring age-specific templates, precise growth tracking, and seamless immunization management.

Effortlessly transition to our EMR system via an intuitive interface that reduces training needs, enabling you to prioritize patient care over complex system navigation.

Your dedicated Relationship Managers are here to address your queries, whenever you need.